Couples Massage London – the best couple's experience
If you are in a relationship and wondered how you can enjoy or book a couples massage, in our London private settings, please read this to see if you can benefit from sensual exploration for you and your partner.
We provide an exceptional pampering experience of unfolding your inner desires, exploring your passions, living your dreams, and unwind & discover how you can both benefit and enjoy the best rich full body experience as a couple!
We love doing couples! by creating a nice cosy atmosphere, setting the scene with atmospheric romantic lights, aromatherapy and candles, warm oil, and the ambiance felt between all of us, is a pleasure in itself.
We usually have a chat with you over the phone, to see how you would like to be massaged, do you prefer to be in the same room, or separate rooms, yes we can accommodate both preferences. What is on offer?
Couple Massage & Spa Treatments London
NEW ADDITIONS –
Joy provides Tantric massage for couples also Swedish Massage which is the most basic to start with. What happens during the Tuition or massage Lessons? We provide Private Tantric Massage training in how to Massage your lover or partner the Tantric way.
SPECIAL OFFER 2 HOURS OF PURE COUPLES MASSAGE TRAINING FOR COUPLES
£250 MONDAY TO FRIDAY SPECIAL PRICE! OR ANY MASSAGE STYLE INC REGULA MASSAGE TRAINING.
We will show you how to Massage each other, to relax but also tantrically touch one another. How to develop your touch, how thoughts and intentions can create sacred space, love, and intimacy!
Swedish massage to start with is an option to relax you first, as some may be a little nervous, or getting you relaxed is really of utmost importance! Then we slowly start using our expert knowledge and skills, one of the masseuses will work on the deep tissue of the lady and our other therapist will work on the man.
Just allow the energy to unfold itself, and the pleasure will flood your body with happy hormones, and arousing the lingam, in ancient Sanskrit Indian word lingam translation is penis. We include all erogenous areas that will be gently massaged, and lovingly touched with the true intention of tantra, and sensual arousal will build up slowly but surely.
HOW IS IT DIFFERENT?
We incorporate lingam arousal teasing.
While your lady lies back and receives sensual touches arousing all her beautiful naked curves, will be touched sensitively, gently built up, to the most wondrous sexy touches that will raise her sexual energy.
A yoni massage can be performed if she so wishes, we go with the flow, whatever feels right for you. And if your are both watching each other go into the erotic waves of true excitement, it lifts your vibration and brings strong intimacy of sharing and been closer as a couple!
Booking The Couples Massage Experience
This unique experience is set in private apartments, with candles, and soft music, at any of our incall residence apartments, visit the gallery to choose the masseuse you are most comfortable with. Or it can be performed at your home or your hotel where you're staying, or even as an in-call to your residency, please note all our therapists usually provide these magnificent adoring sessions from their own private apartments. Or you are welcome to book our Outcall visiting service, one of the ladies will visit you. All sessions can be tailor-made to your needs or requirements. Sharing together can be fun, and finding more about what you can enjoy and explore together!
We also offer Couples Nuru massage or body-to-body, mutual massage, or how to sensually massage each other, through the 'Tantric' touch, our style we will teach you on each other, this is great fun, and can enhance your relationship.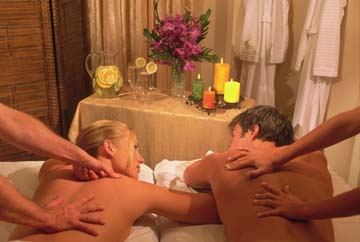 Do you want to visit us for a couples massage in London? we have various locations, please book in advance for the phenomenal experience for bringing harmony, pure adult fun, into your relationship! watch each other enjoy the teasing and sensual sensations!
Or if you prefer one of our ladies to visit you, home or hotel, please give some notice. We have a few beautiful experiences on offer, especially for couples. We can include a variety of ways to exchange the enjoyment of sharing the carnal knowledge, we will show you how to massage each other, to relax but also tantrically touch one another. Call me on 07538778018 I have years of experience in touch therapies, especially tantra.